Dehler 30 One Design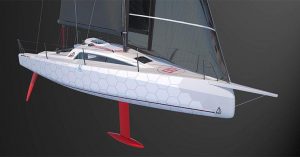 Nanni – powering innovation and development – John Curnow, Sail-World.com
France's inboard powerplant and generator specialist, Nanni, has recently collaborated with Germany's Hanse Yachts on their latest Dehler 29 Cruiser/Racer, and also Dehler 30 One Design.
The Nanni N3.21 engine with an SP60 Sail Drive will be the only engine to power Hanse's 8.75m Dehler 29. This engine underwent a redesign to optimise it for limited available space.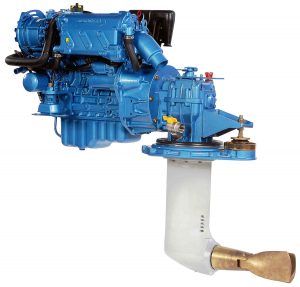 Dehler's new 30 One Design, their latest all-out racer is to be powered by a Nanni N2.10 engine. The interesting element here is that the 10.3m vessel deploys a retractable prop shaft, which is a first for both Dehler and Nanni, and not seen that often this side of a mini-maxi or supermaxi.
Hanse, based in Greifswald produces sailing craft under Hanse, Moody, Dehler and Varianta brands, and the recently acquired Privilège catamarans, as well as powerboats with the Sealine, and famous Fjord logos.
Nanni is no stranger to delivering special solutions, and supplies the terrific Beneteau Figaro 3 with their 21HP Nanni N3.21 as standard fitment in the first production foiling one design monohull.
Peter Collins, the CEO from Nanni Australia commented on the announcement, "We have been representing the Nanni range of marine diesel engines and generators in Australia for over 40 years now. The collaboration with HanseYachts on the Dehler sailing models is exciting and shows the pro-activeness of the Nanni team to be at the forefront of development."
#poweredbynanni